Our Services
We serve individuals in the following areas of investment planning, including:
• Retirement Planning Strategies - Suggesting strategies to make the most of employer-sponsored retirement plans, 403(b)s, Roth IRAs, deferred compensation plans, pension plans, IRAs, and Social Security. We work with our clients to determine how much they will need to invest to retire comfortably and how they can make their assets provide an income during retirement.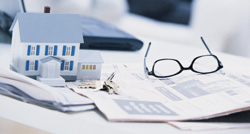 • Tax Management Strategies - Providing portfolio strategies and recommendations to minimize taxes; these may include municipal bonds, tax deferred investments, and other tax advantaged investments. Developing tax-saving investment strategies. Referring you to qualified tax specialists. Stifel does not offer tax or legal advice. Please consult your tax or legal advisor regarding your particular situation.
• Estate Planning Strategies - Working with our estate planning and trust specialists to review your wills and trusts, introducing strategies to preserve your estate for your intended heirs, reviewing your beneficiary designations, recommending strategies to reduce potential exposure to estate taxes and probate costs, and coordinating with your tax and legal advisors.
• Education Funding - Recommending investment and accumulation strategies to help you pay for your child's or grandchild's education.
• Risk Management Strategies - Recommending strategies to manage the different types of risks that can affect your financial well being and your portfolio: inflation, security, capital, and longevity risk.
• Investments - Determining your asset allocation needs. Helping you understand your risk tolerance. Recommending the appropriate investment vehicles to help you pursue your goals. Asset allocation does not guarantee a profit or protect against loss.