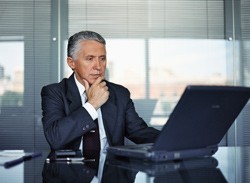 Retirement & Rollovers
IRA Rollovers - When you're receiving a retirement plan distribution, it's important that you consider your options. Your decision regarding a distribution today can have serious consequences for tomorrow.
Qualified Plan Distributions - There may come a time when you have to consider taking a distribution from your employer's retirement plan. Don't make an election until you have all of the facts.
Social Security - After spending years paying into the Social Security system, it is important that you understand the facts before you claim your benefits.
Decisions to roll over or transfer retirement plan or IRA assets should be made with careful consideration of the advantages and disadvantages, including investment options and services, fees and expenses, withdrawal options, required minimum distributions, tax treatment, and your unique financial needs and retirement planning. Neither Stifel nor Stifel Financial Advisors provide recommendations with respect to rollovers from an employer-sponsored retirement plan. Once you inform your Stifel Financial Advisor that you have chosen to roll your retirement assets to an IRA with Stifel, your individual investment needs can be addressed. You should consult with your tax advisor regarding your particular situation as it pertains to tax matters.